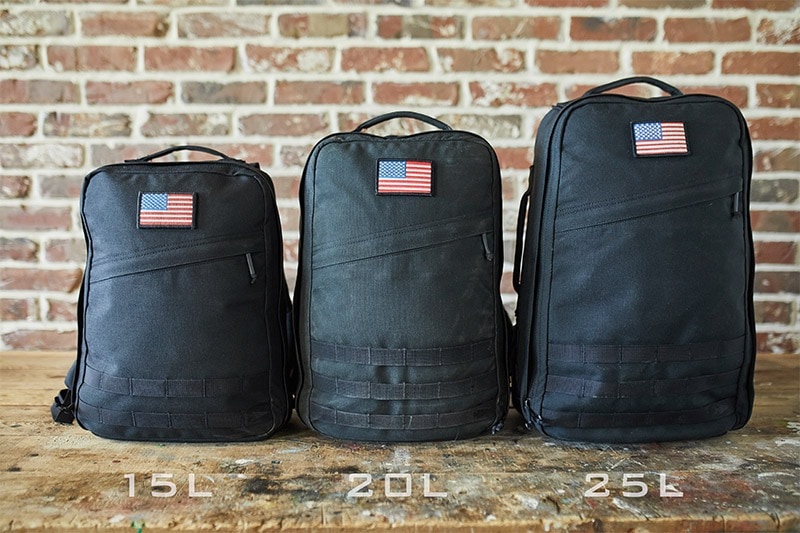 It has been nearly one year since GORUCK released the Rucker 2.0. When the pack came out it was available in only one size (20L) and had one handle on the top. Shortly after GORUCK updated the Rucker 2.0 to include a bottom handle which most* people seem to like. That newer version is sometimes referred to the Rucker 2.1.
*most does not include Ryan of Ruck.Beer :)

I own both the 20L and 25L Rucker 1.0 and I have to say I much prefer the larger size. One thing us taller people have been asking for over the past year is for GORUCK to release a 25L version of their Rucker 2.0.

Thankfully that day is here!
The Rucker 25L is back and this time features four handles with the two additional handles sewn into the sides.
Not only is there now a 25L Rucker (2.2?) but there is also a 15L Rucker for people who need even less space. One thing to note about the 15L Rucker is it does not include the side handles or side webbing for a hip belt.

GORUCK was nice enough to make a chart showing what each size does and does not have.

When it comes to sizing the 25L Rucker matches up with the 26L GR1, 20L Rucker is the same as the 21L GR1, and the 15L Rucker is matched with the Echo. The non-Rucker packs all have one additional liter which is used up by the laptop area.
Right now the 15L and 25L Ruckers are available in Black, Coyote, and Steel… and it's very difficult not to buy one. What are your thoughts on the new Ruckers? Liking all four handles or wish they had kept it to two (or just one?) Let us know in the comments!