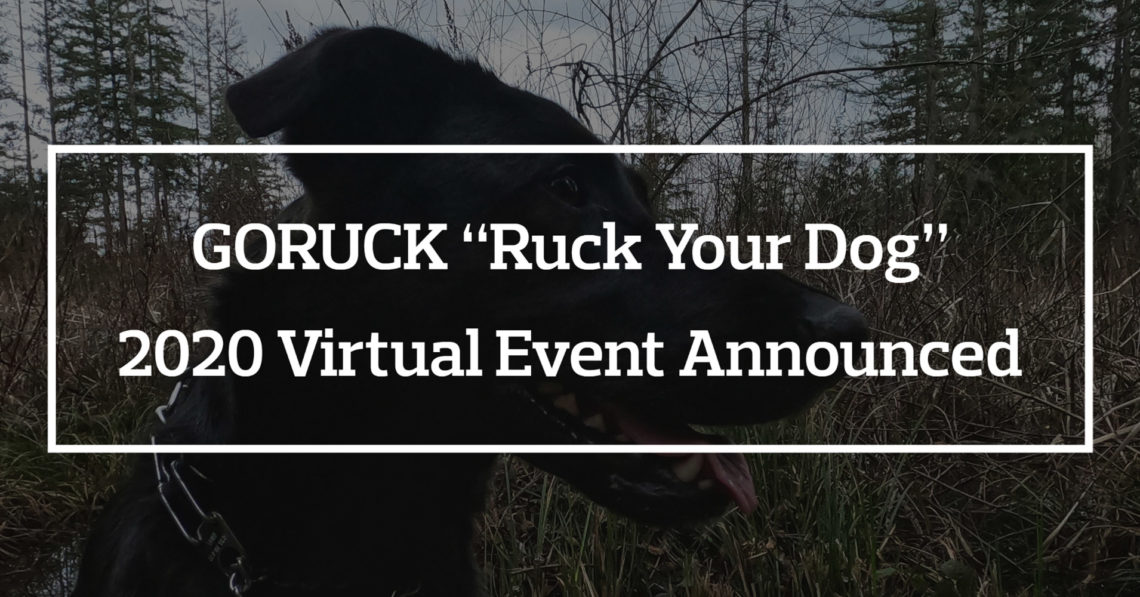 GORUCK's Ruck Your Dog virtual event benefiting Pets For Patriots is back for a fourth year running. This event benefits the Pets for Patriots charity who has previously been on the podcast.
As with previous years there's multiple distances that you can commit to. The 100 mile patch include a gold border with some gold lettering while the 10 mile, 25 mile, and 50 mile patches use a black border with red lettering. Prices for the patches are based off the miles (1 Mile = $1) with the proceeds going to Pets for Patriots. The patches can be purchased off of GORUCK's website.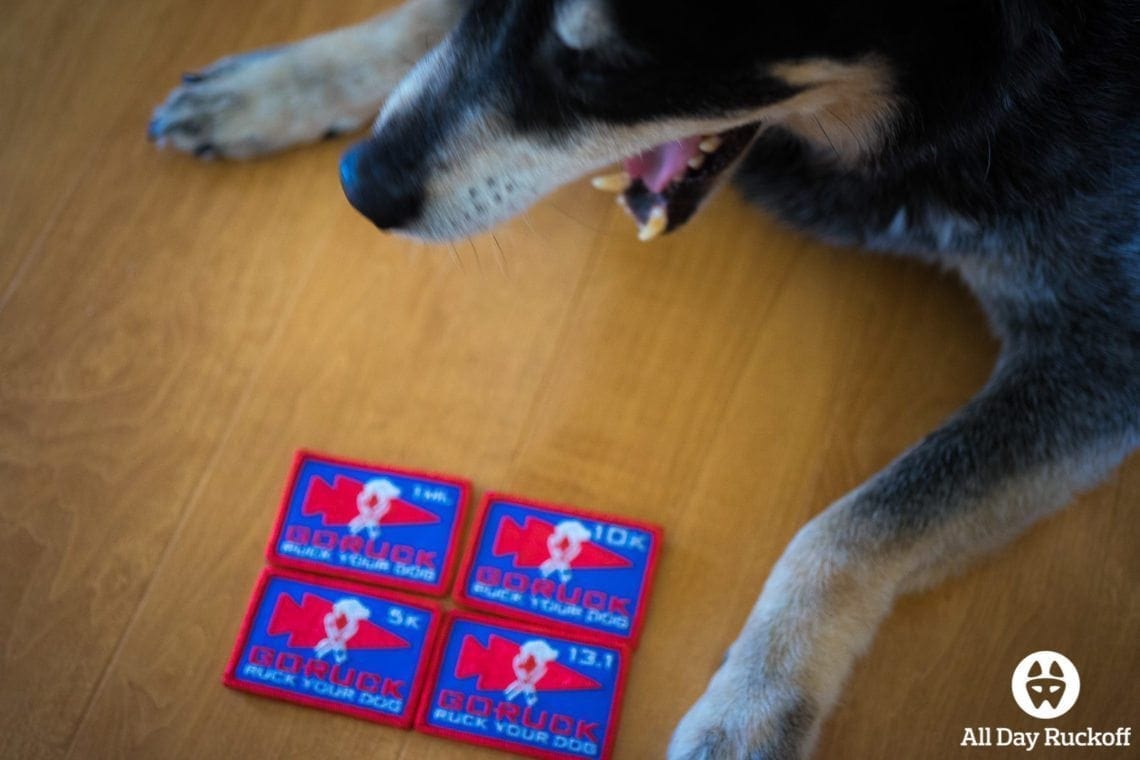 In previous years I've completed this even with Watson and we always enjoyed it.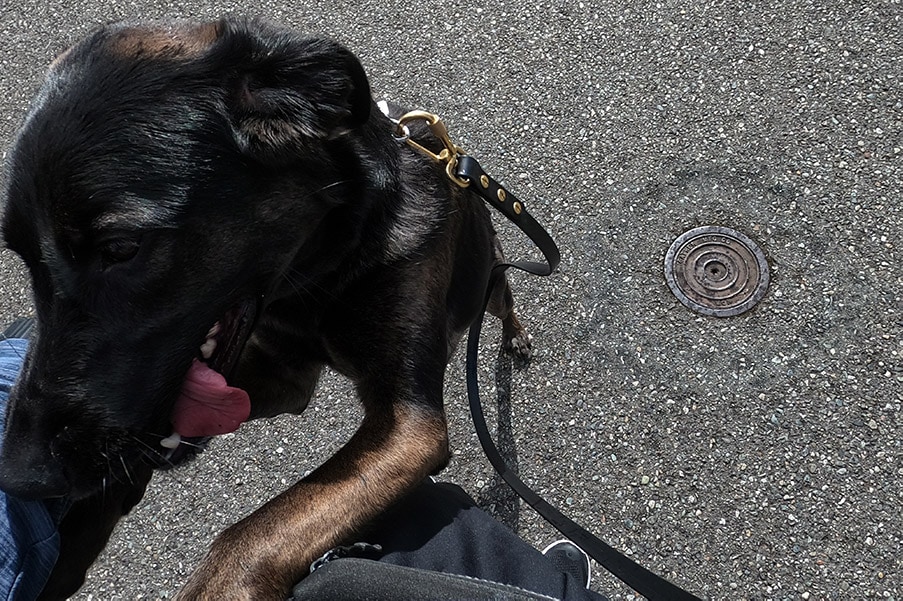 This year I'll be tackling it with Belle. I'm not sure what our goal will be this year but I know she will be ready to crush it. She routinely runs over 150 miles per month with me and is up for pretty much anything. If you follow me on Strava or are a member of the Strava Club then you probably see more of her than you care to.
GORUCK is selling shirts for the event as well. These are pre-order items (similar to the patches) so they won't ship immediately. The design is similar to the 2017 design so if you missed out on that one four years ago now's your chance to get it.
The event runs the length of April, 2020 so if you're planning on getting out and after it please be safe. Many cities are locking down due to COVID-19 but most are allowing for exercise. Grab a ruck, grab your pup, and be safe out there. Planning on taking part in this virtual event? Let me know (including what distance) in the comments.