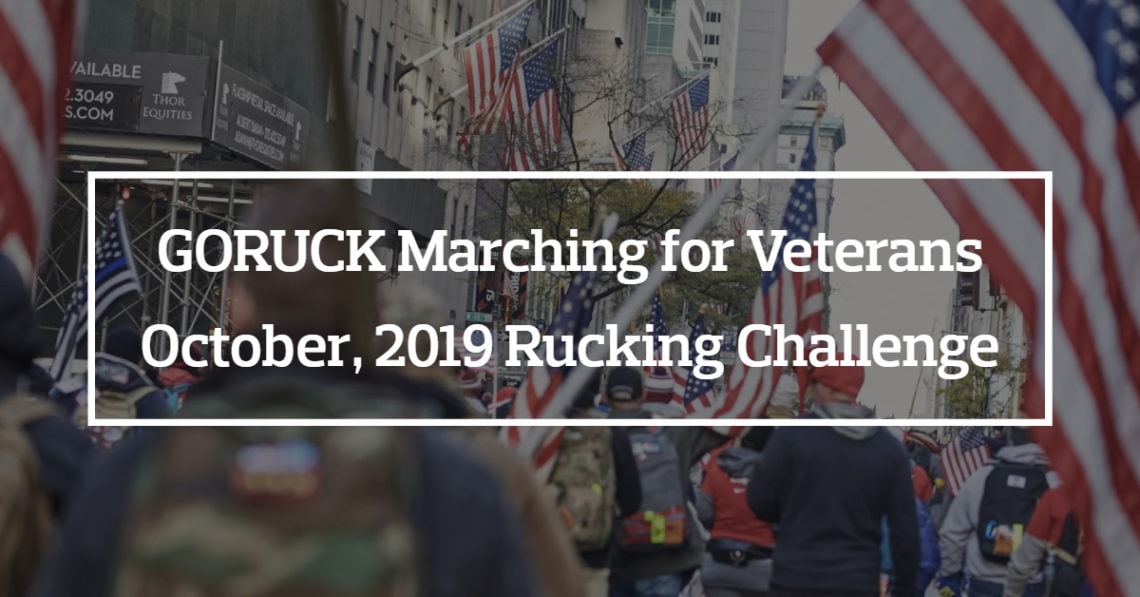 The start to another month means another Rucking Challenge from GORUCK! The October, 2019 rucking challenge is a charity event benefiting the United War Veterans Council.
The UWVC Health and Wellness program is focused on providing "at risk" veterans suffering from a multitude of issues including PTSD, TBI, drug addiction, and legal complications with holistic and therapeutic experiences including equine therapy, horseback riding lessons/riding therapy, art, sailing and social fitness/rucking. Over the past 3 years they've had over 3,000 positive veteran engagements through the program.
For this month the requirement is to pledge miles and then ruck those miles. This challenge is a charity fundraiser which means it does cost money and there is no free tier. Like previous charity rucking challenges there are multiple levels that you can pledge at:
$25: Ruck 25 Miles
$50: Ruck 50 Miles
$75: Ruck 75 Miles
$100: Ruck 100 Miles
In addition there's an interesting perk if you do pledge at the $100 level. GORUCK and UWVC will give you the opportunity to honor a veteran through a digital billboard displayed in New York City from 10/28 through 11/17. According to GORUCK after purchase of the 100 Mile Patch you will receive an email within 24 hours where you can submit the veteran you would like to honor. Deadline for submission to guarantee inclusion is 10/25.
Each pledge level comes with its own patch which features the challenge's logo. Similar to previous challenges the coloring and logo vary depending on the level you register at.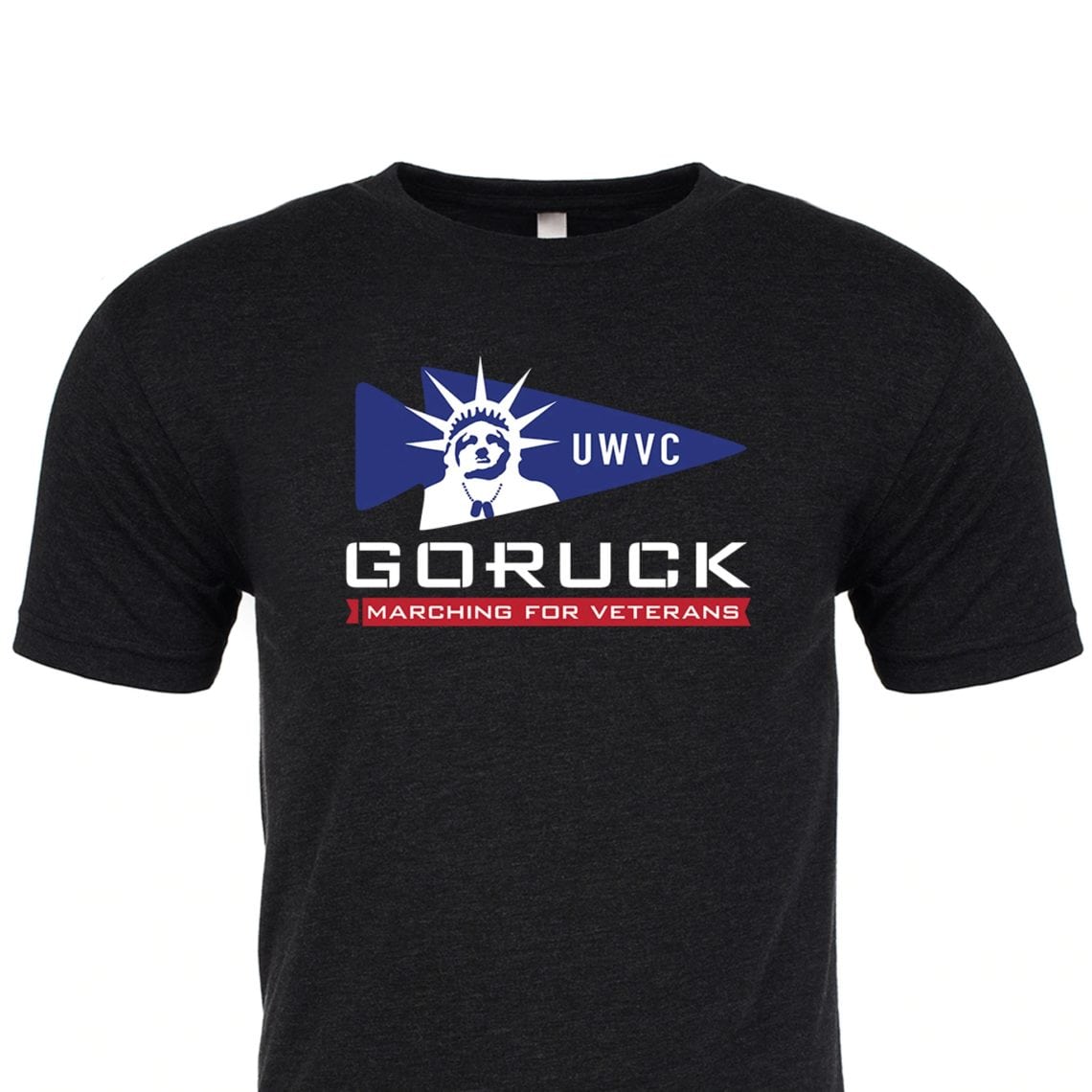 If you want to support by purchasing a shirt that's a possibility as well. All of these items (patches and shirts) are pre-orders with a deadline of 11/11/2019 and a ship date of the end of November.
Going to be registering for the rucking challenge? Let me know what distance in the comments!