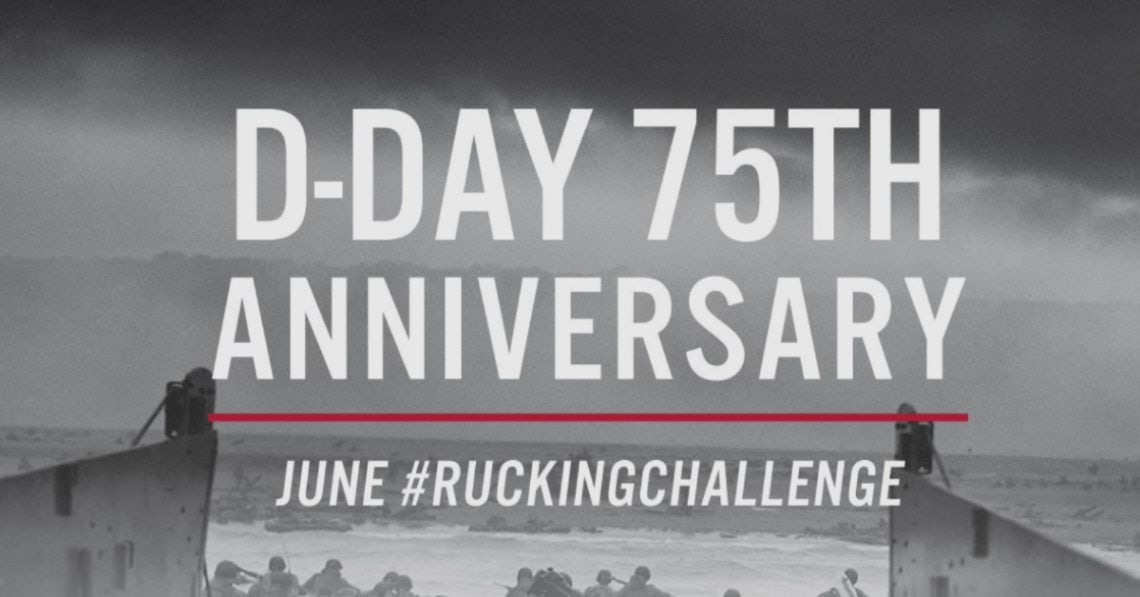 For the June, 2019 rucking challenge GORUCK has partnered with the Best Defense Fund to commemorate the 75th Anniversary of the D-Day Landings at Normandy. GORUCK has gone above and beyond in putting this challenge together by integrating nine different beach routes and four awesome workouts.
The challenge is an integrated miles + workout event with three different levels to shoot for. To hit Bronze you need to ruck 25 miles and complete 2 of the workouts. For Silver you need 50 miles and 3 of the workouts. Gold requires 75 miles and all 4 of the workouts to be completed.
The big news for the GORUCK's sixth rucking challenge is that there's no free tier to register at. Every patch option costs money and supports the Best Defense Fund. The Bronze patch costs $25, the Silver costs $50, and the Gold costs $75.
If you're looking for a PDF with all of this information (plus the routes and workouts) then GORUCK has you covered!

If you want a shirt to commemorate the event GORUCK can square you away there as well. For $25 you can get their D-Day Anniversary shirt.
Will you be registering for this event? It's the first time GORUCK has had a rucking challenge without a free tier however it does support a charity. I'd love to hear your thoughts on all of this in the comments!