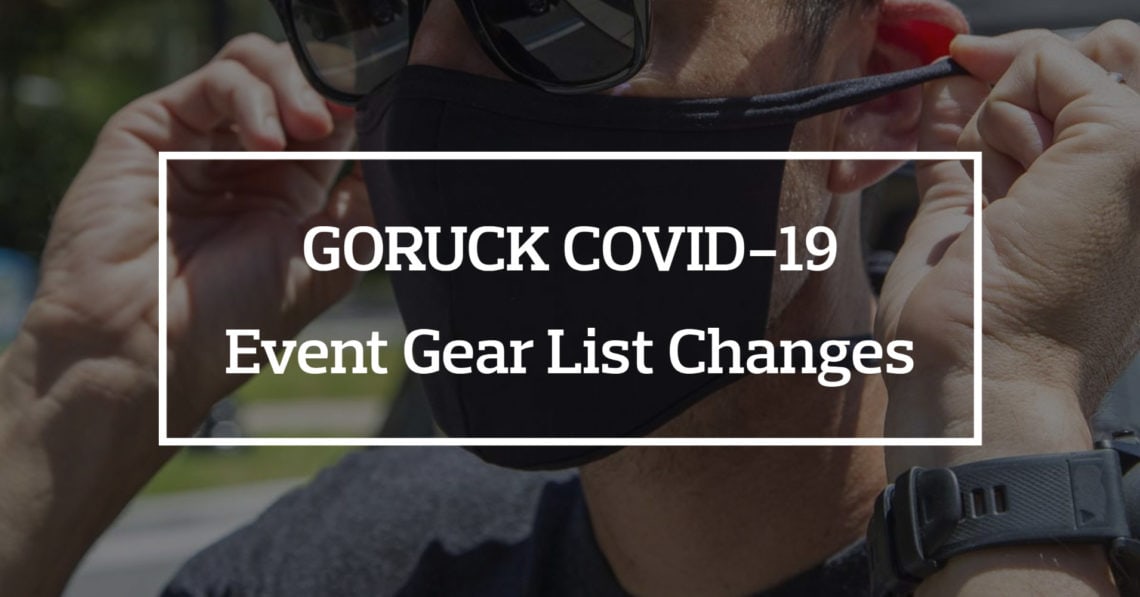 When COVID-19 started hitting the United States GORUCK decided to put a pause on their event operations as states locked down. Now that some states are opening back up GORUCK has started spinning their events back up. So far they've run a handful of events (including an HTL) that, I'm told, have gone well.
I was looking into upcoming events in the Seattle area and noticed that there had been a few additions made to the packing list for events. I pulled up a few other Light, Tough, and Heavy events and noticed they had the new items as well. The notable changes are…
Oral Rehydration Salts (or comparable) in case water resupply is harder
Masks (2 minimum) Something that will not repeatedly fall off (scarves not recommended, N95's not required — save them for healthcare workers)
Gloves (1 pair) Not medical gloves, working gloves
Hand Sanitizer/Wipes – 1 bottle Purell, 1 package of baby wipes (or equivalent)
All of these items show up under the "what to bring" section of the packing list which usually means non-optional. Here's what this list looks like for a Tough as of the time of this post.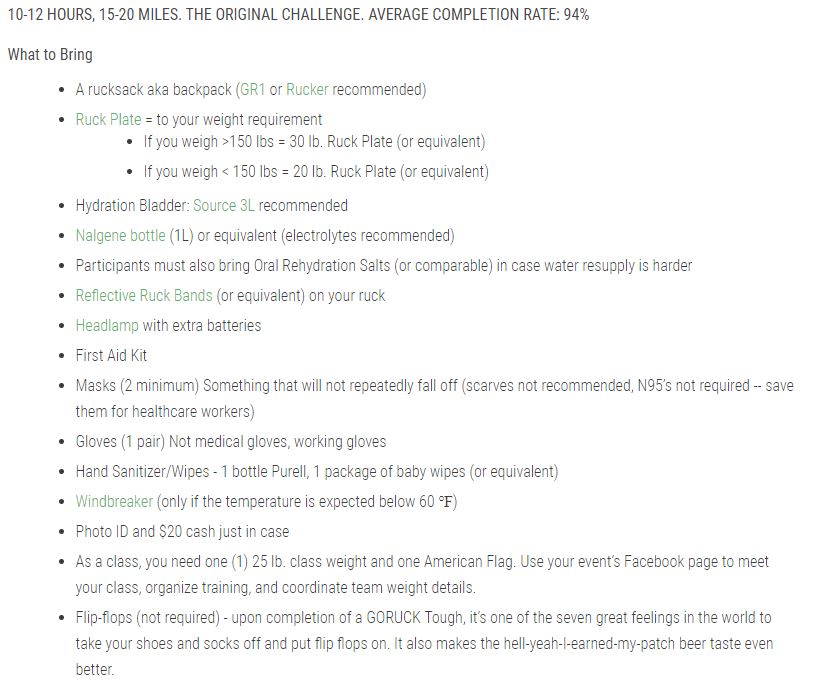 Sometimes cadre take this list as law and sometimes they don't really care. I've only been to one event where the cadre made us do PT because someone didn't have a bladder AND a 1L water bottle. Technically both are on the list as separate items but do you really need 4 liters of water?
I've reached out to a few cadre on this and have received varied responses. Some mentioned that the masks are optional while others said they'd be checking gear lists. Thankfully most of these items are small and light so they can be stashed away if you don't need them. Thoughts on these additions to the packing lists? Let me know in the comments!