Not sure how "newsworthy" this is for you but I know of a few people this has impacted already so I figured it was worth a post. GORUCK has changed the way that they're handling discounted pricing for Workshop pre-order items.

GORUCK's workshop gear is generally first time releases, limited quantity, unique colorways, and/or customized products. They're generally for pre-order and GORUCK gives their customers a discount for committing money months in advance.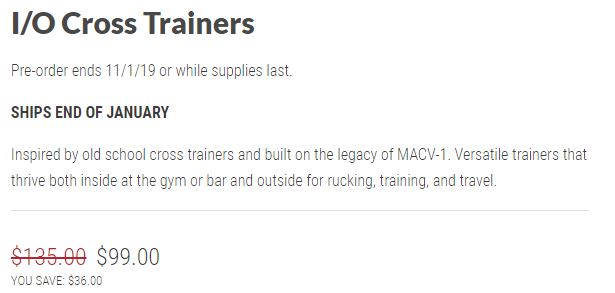 Up until now GORUCK used the "sale" method to discount Workshop gear. This meant that if customers qualified for the earned service discount (ESD) then they could get that 25% off in addition to the Workshop price. Stacking these discounts has resulted in hundreds of dollars saved especially for the more expensive products like the American jacket.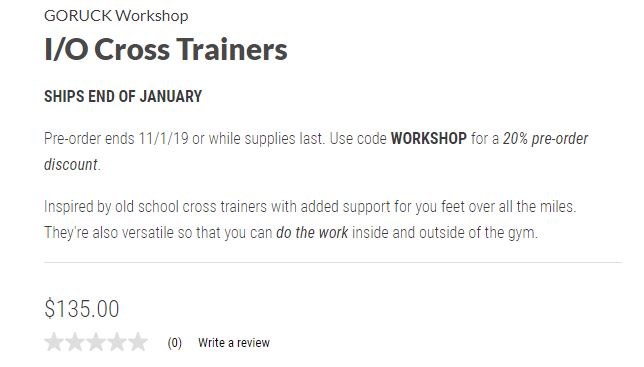 GORUCK has switched their Workshop discount method to use coupon codes. Now to get the Workshop discount users need to use the code WORKSHOP when checking out. Since GORUCK's store only accepts one coupon code at a time customers who have the earned service discount now must choose between their 25% discount or the 20% WORKSHOP discount. It's not hard to guess which one they'll be going with.

While the pricing change does make sense (people were getting pretty major discounts) it did come as a surprise to many in the community. From my experience if there's one thing people aren't fans of it's surprise price increases. Have any thoughts on the change? I'd love to hear them in the comments!