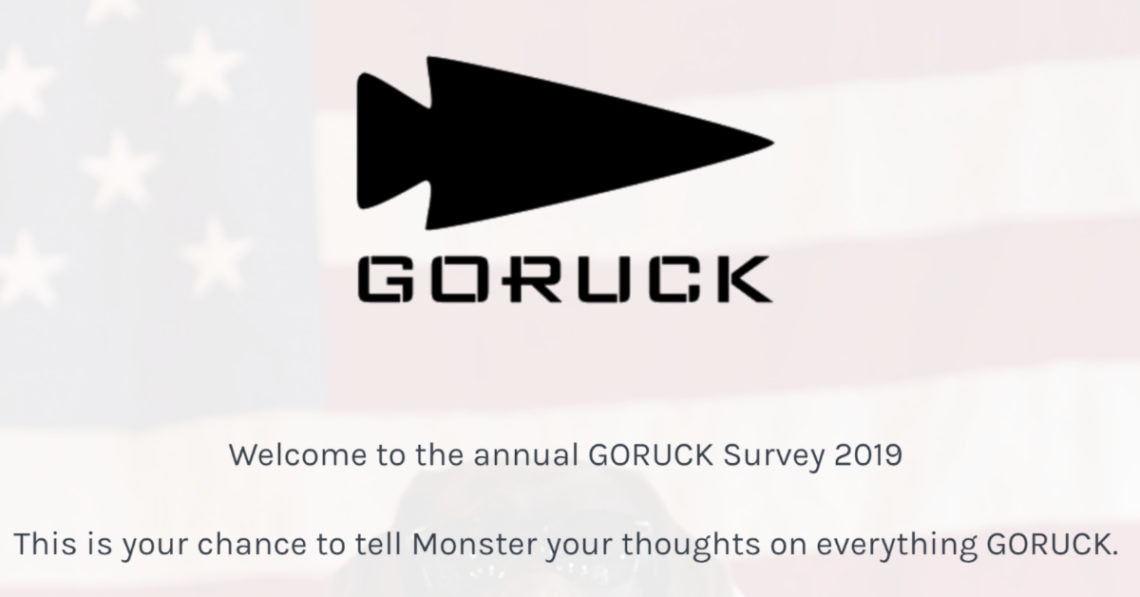 For the past few years GORUCK has been putting out an annual survey to the community. If you take the time to fill out their survey you'll be rewarded with a coupon code good for GORUCK gear.
I just filled it out and it took roughly 6 minutes. Time spent varies based on if you actually own any GORUCK gear or apparel and have done any events. Since I own quite a bit of that stuff there were some extra questions on them specifically.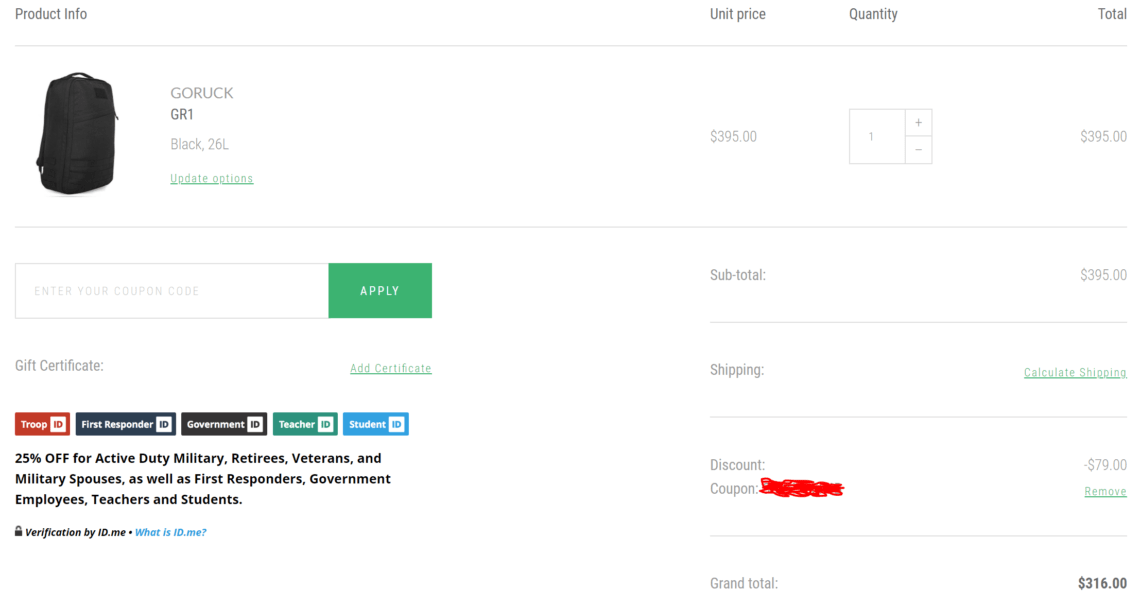 If you have been looking for a discount on a Black GR1 (which never go on sale) then this is a great way to get it. That 20% off gear goes a decent ways in the purchase of a new ruck.
One question from the survey I found very interesting was focused around using fitness apps. Sounds like GORUCK might be making a play into the app space in the future.
If you want to get 20% off GORUCK gear and the survey is still open then fill it out here!