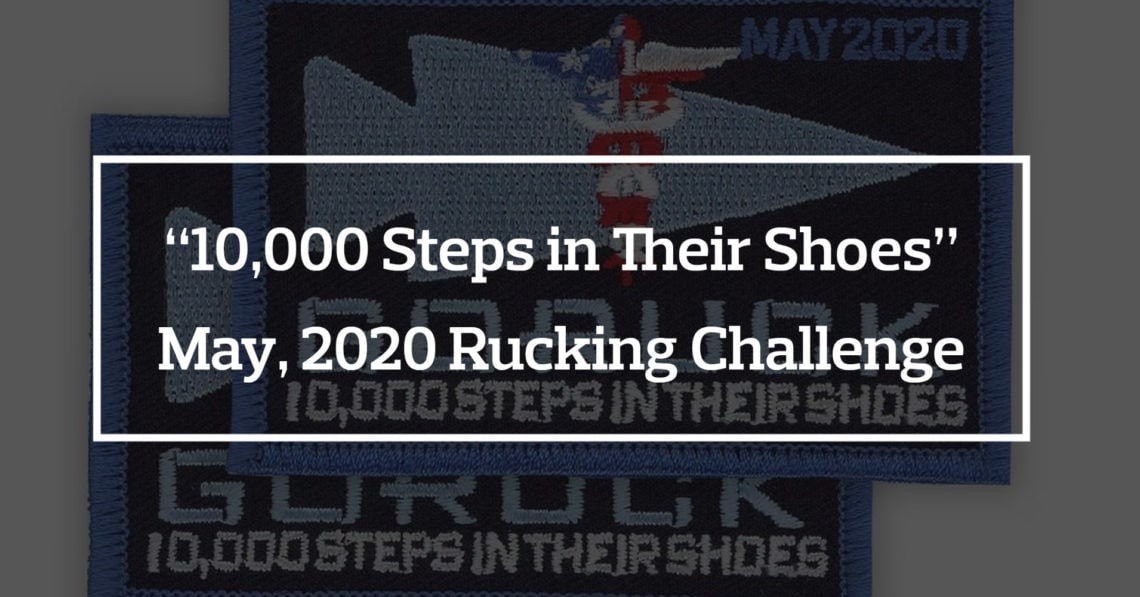 GORUCK has brought back their monthly challenges for May, 2020. This month features a "10,000 Steps in Their Shoes" virtual challenge. The goal is to get an average of 10,000 steps per day throughout the entire month of May. With 31 days in May that comes out to a nice 310,000 steps in the month.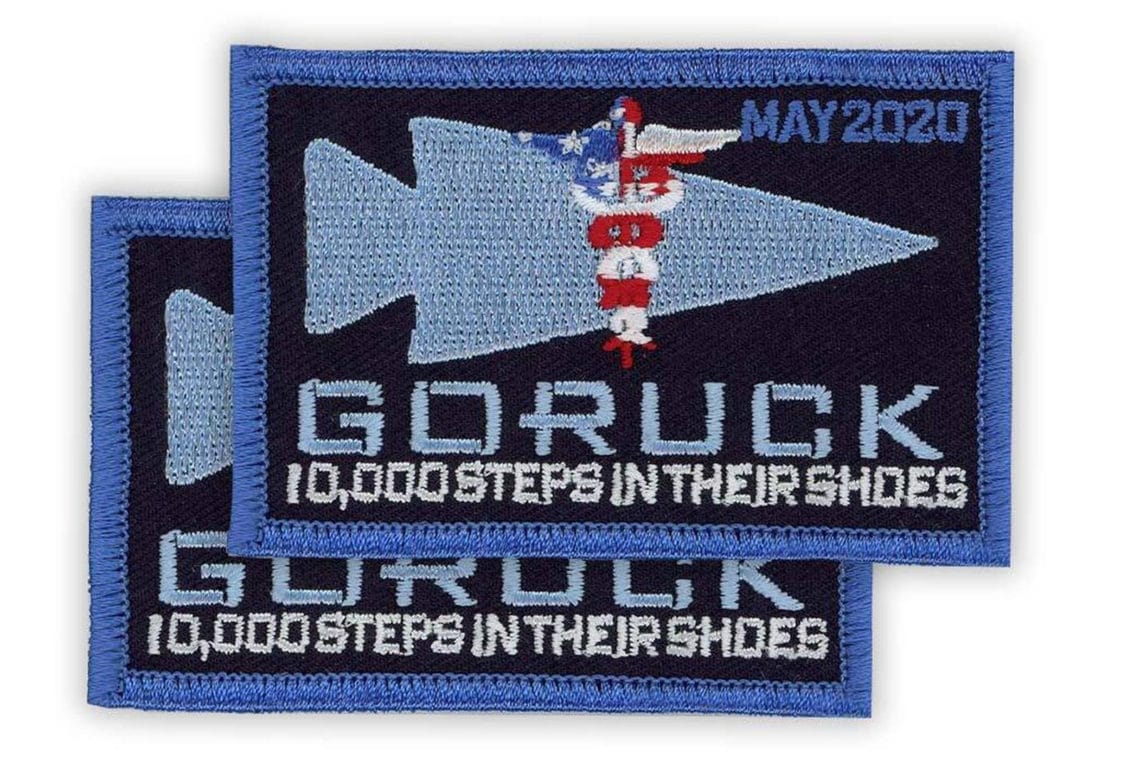 If you choose to pre-order the patch you'll receive two when they end up shipping. One of the patches is for you (for completing the event) and the other is for a friend. You can choose to either give it to a nurse or other healthcare professional (who is probably getting MUCH more than 10,000 steps in per day) or give it to someone you're doing the event with.
You can pre-order the patches now for $12 for the pair. Thoughts on the challenge? Let me know in the comments!