According to GORUCK rucking is "…to move with a rucksack, and implies action, energy, and purpose." That's the definition we first read and the one we follow when we talk about rucking. Welcome to All Day Ruckoff and prepare to learn how to ruck for fitness.
Page Updates & Revisions
3/24/2017

Cleaned up information and added a second training plan.
What is Rucking?
Rucking, in it's simplest form, is moving from location A to location B with your pack. The term comes from the military and the packs they move with weigh a ton… more than what you'll carry in your standard event. When the military rucks they do it with essential items like weapons, ammunition, etc. When we ruck we do so with weight so that we can achieve a great workout. The main idea is that you will carry heavy weight over a long distance.
How to Practice Rucking


There are many training plans out there for events but not many that focus solely on rucking. We've learned that you should always start out with a light (manageable) weight and train up over time in both weight and distance. Avoiding injury is ideal so push it but never too hard so that you can't train again soon.
You're starting point is directly determined by how athletic and in shape you are. Nate Morrison recommends starting with items weighing 10% – 20% of your body weight in a backpack over 2 – 4 miles. While that's good it assumes that you're in shape and can handle it. Someone starting out at 300 lbs should not be putting 30 to 60 pounds in their pack to start. Our recommendation is you start out at 10 pounds and work your weigh up. Some will increase quicker than others but we recommend everyone new to this start out around 10.



Rucking in itself is not a difficult concept however scheduling your rucks can be a logistical nightmare. Between your personal life, work (and/or school), and the training you're already doing most people don't have a spare time to get the training in. A good ruck pace is 15 minute miles which means if you have an 8 mile ruck planned you need to schedule at least 2 hours. I don't want you to look at the training plan and get discouraged and forgo rucking altogether. Even if you're only able to fit 4 or 8 miles a week in it will still be incredibly beneficial (some would argue more beneficial than weight training) to your performance in a GORUCK or other ruck event.
How to Create a Weight
Now that you've decided that you want to train for an event you'll need to create some weight to train with. We're huge fans of simple and easy stuff which is why we recommend GORUCK's Ruck Plates or using bricks to practice rucking with. These are the most cost efficient weights to create and compact enough to easily store. If you're training for a GORUCK Light/Challenge/Heavy then you should consider the ruck plates. They meet the weight requirement and don't take up a ton of space in your pack making them ideal for events. If you do go with bricks then make sure you wrap them so that they don't damage whatever pack you end up using.
How to Choose a Pack
We recommend the GORUCK Rucker. It can be grabbed off GORUCK's website for a little over $100 when it's on sale. We bought ours at retail pricing and don't regret it so don't feel bad if you have to too. Other "good" packs we've heard of are the Rush 12 and Tactical Tailor's Removable Operator Pack. Just make sure you get a pack that will not break under the weight you are carrying. There's not much worse than being 6 miles away from home when a pack breaks and you have to carry 45 lbs of ruck plate home with you.
Where Does the Weight Go?
This might sound like the stupidest question in the world but the answer will save you from a world of discomfort. The obvious answer is in the ruck (duh) but the smarter answer is as close to your back and as high as possible. Try to keep the weight as high as possible by either securing it to the webbing or using a yoga block to prop it up. This will save your lower back from getting tweaked by putting the weight on you upper back and shoulders. If you don't believe me try rucking 4 miles with the weight in the bottom of the ruck then another 4 miles with the weight in the top. You'll notice the difference.
Your Training Plan
Now you have your ruck plates (or wrapped bricks) and you know where and how to put them in your ruck. The last step is getting out there and rucking. Great! Now how much weight should you start out with and how far should you go? This exercise will put a lot of strain on your shoulders, chest, and upper back so you want to ensure you follow a smart plan and do it right. Make sure your plan comes from an authoritative source and ramps up in intensity appropriately. You don't train for a marathon by getting off the couch and running a marathon. You start running a reasonable distance then build up to your desired marathon distance. Like-wise you probably don't listen to marathon training advice from someone who's never run a mile in their life… you look for people who have been there and done it before.
Nate Morrison (Army Times) Rucking Plan
Nate Morrison (at Army Times) released a rucking plan for people who are planning on joining the military. I trust Nate Morrison as he's an Air Force Pararescueman and has a lot of real-world training. This schedule is great for someone who is already in shape and wants to start rucking. If you're going through a schedule and feel like you're beginning to injure yourself that would be a good time to step back, look at the schedule, and adjust appropriately.
The following plan involves two rucks a week with the first and second being at the speeds listed respectively in the "Daily Pace" column.
| Week | % of BW | Miles | Daily Pace |
| --- | --- | --- | --- |
| 1 | 20 | 5 | Slow/Fast |
| 2 | 20 | 5 | Fast/Slow |
| 3 | 25 | 5 | Slow/Fast |
| 4 | 25 | 5 | Fast/Slow |
| 5 | 30 | 5 | Slow/Fast |
| 6 | 30 | 5 | Fast/Slow |
| 7 | 35 | 5 | Slow/Fast |
| 8 | 35 | 5 | Fast/Slow |
| 9 | 40 | 5 | Slow/Fast |
| 10 | 40 | 5 | Fast/Slow |
| 11 | 40 | 6 | Slow/Fast |
| 12 | 40 | 8 | Slow/Fast |
| 13 | 40 | 10 | Slow/Fast |
| 14 | 40 | 12 | Slow/Fast |
| 15 | 40 | 14 | Slow/Fast |
| 16 | 40 | 16 | Slow/Fast |
All Day Ruckoff Rucking Plan
The first number in the weight section is if you are training for a GORUCK Light and the second is if you're training for a GORUCK Tough.
Week
Ruck #
Weight (lbs)
(Light/Tough)
Miles
Goal
1
1
10/10
1
Get accustomed to carrying a pack with weight.
1
2
15/15
2
Weekly heavy ruck.
1
3
10/10
4
Weekly long ruck.
2
1
15/15
2
Get accustomed to carrying a pack with weight.
2
2
20/20
4
Weekly heavy ruck.
2
3
15/15
6
Weekly long ruck.
3
1
20/20
3
Get accustomed to carrying a pack with weight.
3
2
25/25
4
Weekly heavy ruck.
3
3
20/20
8
Weekly long ruck.
4
1
25/25
3
Weekly light (fun) ruck.
4
2
30/30
4
Weekly heavy ruck.
4
3
25/25
8
Weekly long ruck.
5
1
25/30
4
Weekly light (fun) ruck.
5
2
30/35
5
Weekly heavy ruck.
5
3
30/40
10
Weekly long ruck.
6
1
25/40
4
Weekly light (fun) ruck.
6
2
25/45
4
Weekly heavy ruck.
6
3
25/35
12
Weekly long ruck.
We've devised our own rucking plan to get beginners into the mix. We realize Nate's plan is great for people who are already in shape and training for a bigger event but what about people training for a GORUCK Light or Tough?

Staying Motivated
If you're having trouble staying motivated then you might want to get some support. Check out our list of Rucking Clubs (and GORUCK's list) and find a group in your area to train with! There's more people out rucking than you'd probably imagine.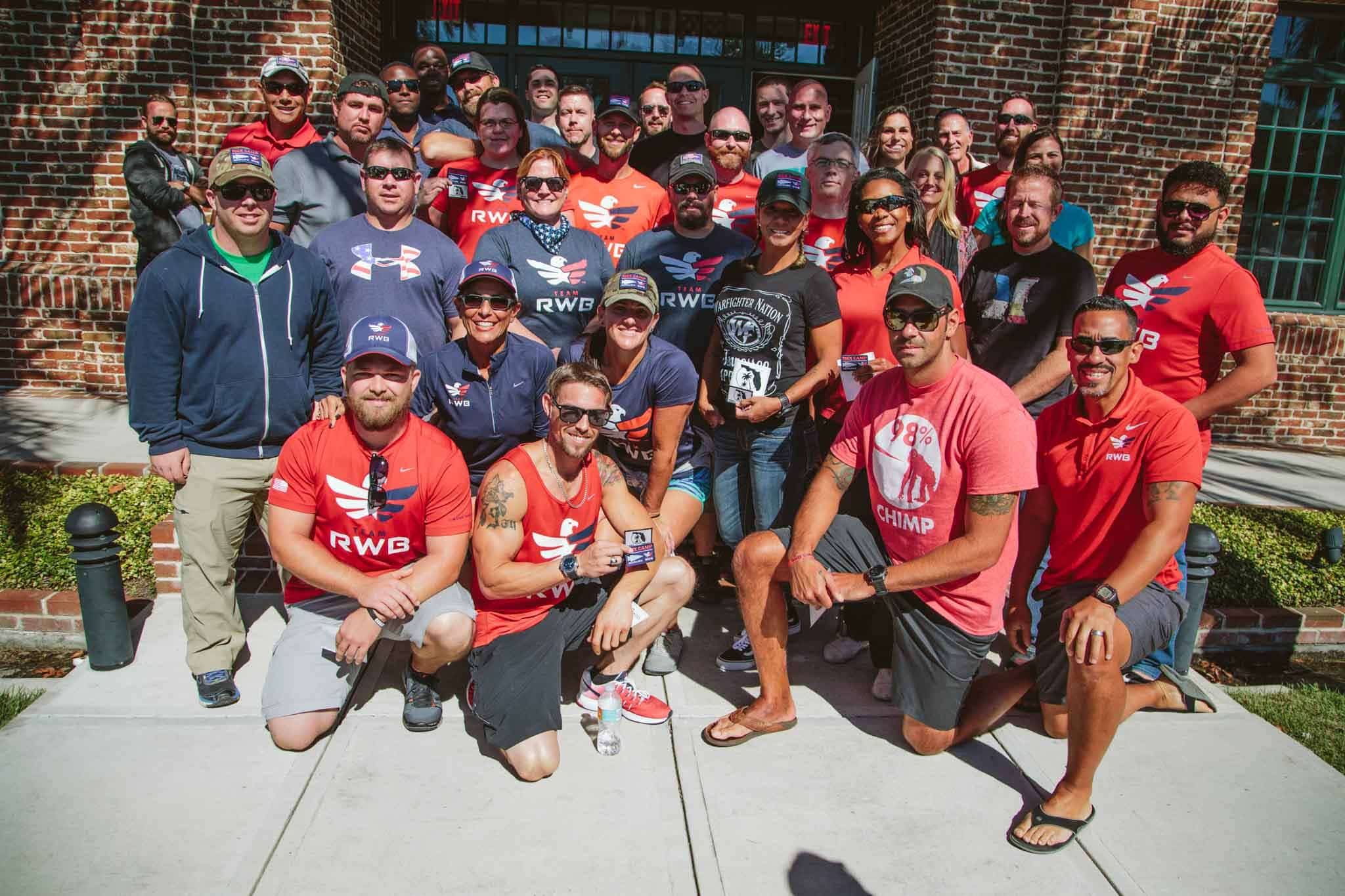 GORUCK Tough Training Plan
"Make sure you plan for success"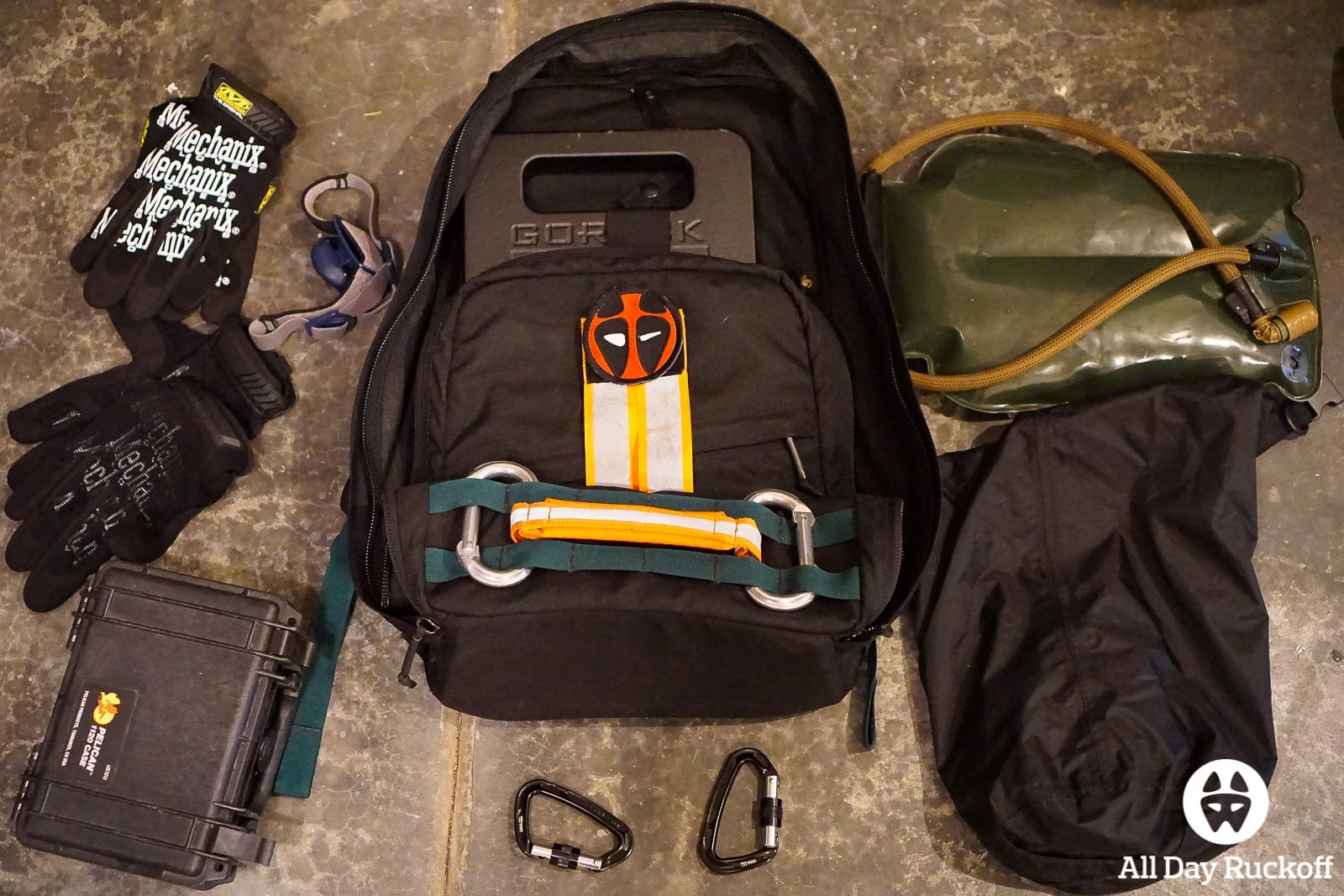 GORUCK Tough Training
"Lean the ins and outs of GORUCK training"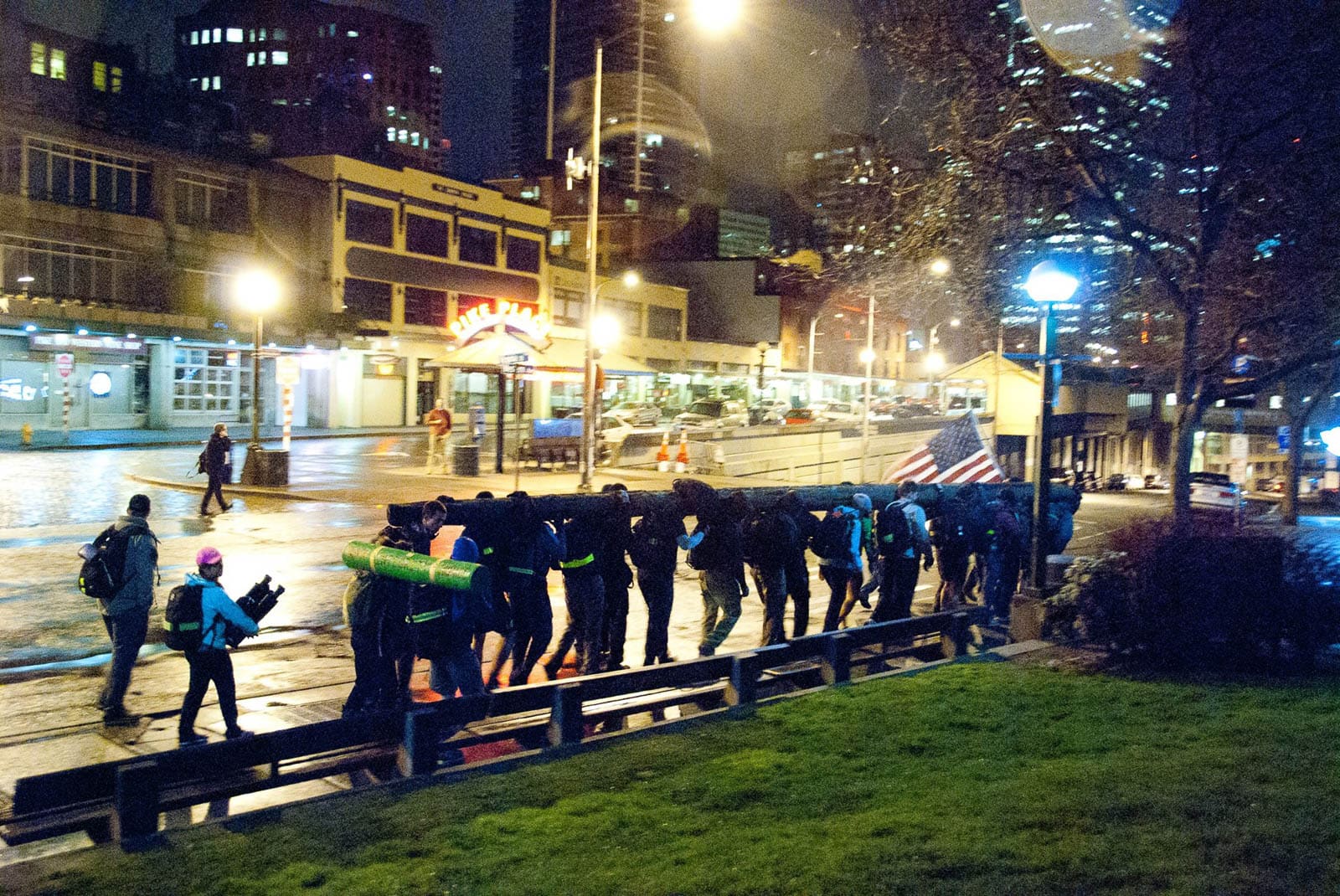 GORUCK Light Training
"Destroy your next GORUCK Light"