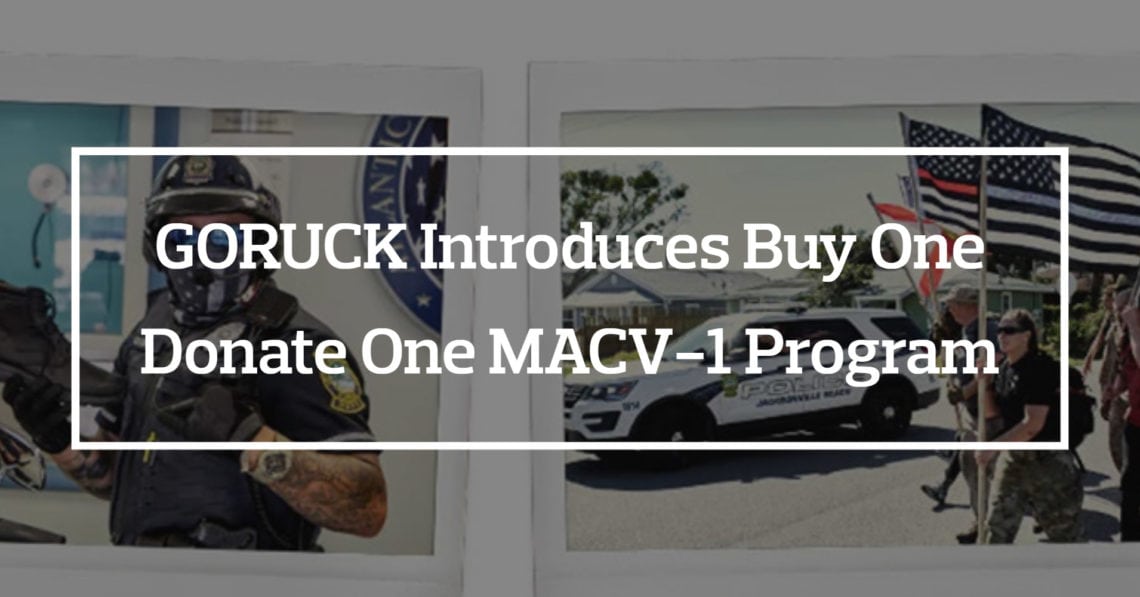 To help support police officers GORUCK has set up a buy one, donate one program for their MACV-1 boots throughout the month of May. What this means is for every pair of MACV-1 boots sold GORUCK will be donating a pair of MACV-1 boots to a police officer. To kick things off they donated a pair to each member of their local police force down in Jacksonville, Florida.


This program works for all boots that GORUCK currently has in stock which includes their updated MACV-1 Black Leather boots. Although this isn't the cheapest these boots have ever been it is an awesome way to get a pair of boots and help out amidst this pandemic.

As always the MACV-1 boots come with GORUCK's SCARS Lifetime Guarantee. Have any thoughts on this promotion? Picking up a pair of MACV-1 boots because of it? Let me know in the comments!